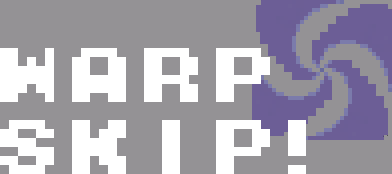 May 1, 2011
Eat Poop You Cat
While we were at PAX East this past March, I had the pleasure of introducing the whole Warp Skip extended family to a game called Eat Poop You Cat (it goes by many names, but this is how it was introduced to me in 2007). It's a great game to play with a group of 5 or more, and all it requires is one sheet of paper and a pen or pencil for every person who wants to play. Here are the rules:
Everyone writes a sentence at the top of their sheet of paper, then passes it to the person next to them— make sure everyone passes in the same direction, but you can go the opposite direction next game to mix things up.
When you receive a sheet of paper, read the sentence, then draw a small picture illustrating what you read. Fold the paper to obscure the sentence you read, but leave your picture visible. Pass the paper to the next person.
When you receive the next sheet of paper, look at the picture and write a sentence that describes what you see. Fold the paper again to hide the picture and leave only the sentence that you just wrote. Pass again.
Repeat steps 2 and 3 until the paper has made it all the way around the circle. You do not take a turn on the sheet of paper that you wrote the original sentence on, so you will play a number of turns equal to the number of people you have playing.
That's it! There are successes to be found in pretty much any round of EPYC. You can celebrate your coherence if a sentence actually makes it relatively intact through your entire group of friends, or you can get angry at your friend for not recognizing a flawless drawing of Keyboard Cat when they see one.
Sometimes, though, magical things happen when you play this game. Magical, frightening things. At the Warp Skip meetup at PAX East 2011, this is what happened when Adam's turn to draw came up:
This picture still haunts my nightmares.
—Casey