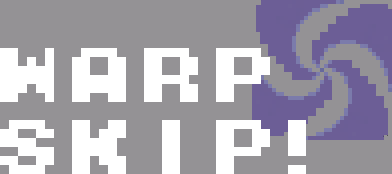 June 6, 2011
On Rain & Expectations
Session I
When I was in middle school, we would have orchestra field trips once a year to go to Cedar Point, an amusement park that was four or five hours away. We'd get up early in the morning, get on a chartered bus, and ride all morning, playing games on pencil and paper, watching movies piped through the bus to tiny TVs. Upon arriving, we'd be essentially let loose within the theme park, a thing that sounds kind of crazy now when I think about it. We'd spend all day in the park doing whatever we wanted, forming into small groups with only the promise to meet back up at the bus at the end of the day.
At the time I wasn't a big fan of roller coasters, so one year I roped one of my friends into going to the back of the park, where there existed a ride that was essentially an endless loop of manufactured white water rapids. You'd sit in a big metal disc with high-back chairs lining the outside facing inward and ride down this course, the disc spinning as you went based on the movement of the water. Waterfalls lined the ride and depending on how the disc was oriented you might end up completely soaked or relatively dry. Seeking out the patterns in the ride, we'd try to predict where to sit and figure out how early on in the course of the ride we could predict which seats would get which waterfalls. We'd get off the ride and walk up the sidewalk a bit, then immediately down a long winding path that led back to the entrance to the ride. The ride itself appealed to us but also the idea of being able to say that we had ridden this ride 8, 10, 12 times that day alone seemed like a thing, like our dedication to this one ride was somehow worthwhile, whether it was because it made us weird or special or better, I don't know.
At one point in the early evening, heavy clouds rolled in and it started to rain. People started running around the park, ducking under canopies immediately outside serving windows for food stands or taking cover in the arcade near the front of the park. My friend and I, already thoroughly soaked, walked happily through the rain, confident that there was nothing it could do to us that we hadn't already done to ourselves.
Sword & Sworcery EP left an intense first impression on me. The rain storms in the game felt real and put me in the world to a degree that I didn't realize was happening at first. Then I met a looming shade that pursued me, displeased with my presence in a mountaintop template. My heart was pounding. I tried to run away for as long as I could because the way the music came in, the horrifying cry that he made(?) as he came into existence, the way he pursued me without seeming to really be in a hurry, to know that he would get to me inevitably— it frightened me. In a real way, a way that made me think maybe I DO have a soul and maybe this evil dude could take it away from me. Shook by the experience, I stopped at the next sign of safety, took off my headphones, and put down the iPad. It was late at night, and my neighbors were arguing loudly. I worried what was going to happen next. This was an adventure game where sometimes maybe it rains and sometimes scary things happen and it was pretty cool.
Session II
I took a trip to North Dakota after my sophomore year of high school. Together with the youth group I belonged to I rode over the course of two days in one of two 15-passenger vans to a Native American reservation, where we spent the week sleeping on the hard floor of a school gymnasium and working all day to fix up the homes of some of the people in that community who couldn't fix up their homes themselves. The home I worked on was owned by a man named Robert, a retired alcoholic who lived in the middle of a huge open plain surrounded by sky the likes of which I haven't really seen since that week. With a group of mostly strangers, I tore the siding off of a house, re-insulated it, and put up new siding while some of the adults and older high schoolers in the group re-shingled the entire roof. It was an intense week full of a lot of hard work.
On our last day before going home, the sky turned dark and began pouring rain. There was no warning, no summer rain shower with bright, reflective sprinkles of water to preface it. It just began, and the beautiful open plain turned almost immediately into a huge mud pit littered with our tools and belongings. We rushed to get backpacks full of valuables off the lawn and into the trucks and vans we had come in, but the decision was made fairly quickly that we couldn't leave our work half-finished; that we had to continue and have the siding on the house or the weather could damage the house in real ways. We got back to cutting pieces of siding the lengths we needed to cover the house, trying as hard as we could to get them cut before the circular saw itself got flooded, unable to spin at the speed it needed to cut the siding as it tried to swim through the water caught in its casing. We worked through the afternoon, measuring, propping up, and nailing on siding, using power tools like the nail gun and wondering if we shouldn't be using power tools like the nail gun, all while the mud on the ground surrounding the house got deeper and the beautiful brand new siding got smeared with dirt because there was no chance of it not getting everywhere. But we kept working, because the whole thing was ridiculous, and what else could we do?
Occasionally while playing Sword & Sworcery I would hit a boundary of belief, a moment where I would say "no, they didn't make this to do that." And I would try it, and it would do exactly what I hoped it was to do. Sword & Sworcery, in some ways, is a game of "what if we brought this back?" but also "what if we did what you always wanted that to do?" It trades heavily on your memories of games past, using the graphical style and the point-and-click adventure game interface to tie itself to something specific and set your expectations, but it does that not just to fulfill those expectations, but to occasionally break them, exceed them, and remind you that you are living in a world where more things are possible. You will go into a trance and literally move mountains just by dragging them with your finger. Why not? These secrets, these extreme moments that could take you to a room full of rupees or a set of warp pipes or even into corrupted memory, a place the programmers created by accident and left in for fun— these methods are now the basis of the game.
Sometimes, though, I'd put the Sycthian into a trance and I'd see an object and I'd stop breathing. "I know what I have to do." I'd try it, and it wouldn't work. Let down, I'd try a more mundane solution and that wouldn't work either. I'd try a few more solutions, but at some point I'd realize that I'm just tapping the screen, hoping for a reaction. These moments are one of the places the game falls apart. The other big problem was discovering that the mechanics that seemed so perfect, so expressive and ideal for the moment in which I was first given them, were just introductions to three or four core mechanics that I would be reusing throughout the game. I felt a bit cheated the second time I was chased by a calmly walking spectre of death— the very one I had struck down earlier. I guess it's scary that nothing I can do will kill him, but it certainly did scare him off for a while, and oh, what's this, we're going to fight in portrait mode and he's just going to telegraph his moves the exact same way as he did last time? Oh. Okay. I guess I was dumb to be afraid that first time. I guess I was wrong about this game. I liked the facade, but underneath that I was deeply dissatisfied with what they have to offer. This was an adventure game where sometimes maybe it rains and one time a scary thing happened and sometimes it makes you play a weak version of Punch-Out and it was pretty disappointing.
Session III
Last summer, a month after moving back to Connecticut, I went to New York City with my wife for a concert in the East Village. It was our first time going to a concert in Manhattan after I had moved away from the area for a year and a half to live nearer to her, spending my weeks working in downtown Chicago and living in the suburbs and my weekends living with her in Indianapolis. When we left the venue, it was sprinkling a little bit, but by the time we had walked a block east toward the nearest subway stop on Bleecker and Lafayette, it began raining, the kind of rain I hadn't been caught outside in since my trip to North Dakota. The streets and sidewalks flooded quickly and we hurried to reach our subway stop, only to find the entrance taped up with a sign instructing us to go to the next stop north of that. We followed Lafayette up to Astor Place, a larger subway stop with a covered entrance, only to find a crowd of people huddled under the entrance and another taped up stairwell instructing us that this subway stop was also out of service.
At this point I was tired and soaked and didn't want to be responsible for what would happen next. I knew the next station on that line was at Union Square, 6-8 blocks north of there. I knew it was likely that there was another line we could take somewhere east or west of us, but I wasn't familiar enough with the trains to be sure. I didn't want to be in the rain, and I didn't want to be the one who said that we had to walk up to 14th Street. I was angry and I was sad and we still ended up having to walk through the rain, all the way up to Union Square, only to sit on an hour-long train ride back from Grand Central to Connecticut soaked through more than either of us could remember being.
I had two thoughts, one right after the other, during the last time I picked up Sword & Sworcery. I had played for ~45 minutes and had just finished "Session 2", the longest of the three and the real meat of the game mechanics-wise. My first thought was that I was really unhappy with the game, that I felt betrayed by its outward appearance, by the things people had said about it and the first impression it had made and the promises that I had made to myself about what the game would achieve and what I would be able to say about it that I hadn't been able to say about any game yet.
My second thought came after the Archetype reminded me of my goal, my protagonist's fate and what I assume will be the penultimate moment of the game (the final moment being the repercussions of those actions and the examination of whether or not my fate is important to the rest of the game's world). I thought about what he had said and I realized that I don't want to see that fate come to be. Here's this game that I am unhappy with, that I want to hate, that I want to put down for failing ME, the player, the consumer, the audience; but if it tells me that the Scythian must be a martyr and I can't bring myself to watch that happen, what does that mean? Why can I carry out my "goal" in other games with similarly tragic endings knowing what it implies and watch the result and feel like there's any meaning within that, but despite an urge to put the disappointment and the mechanics of Sword & Sworcery behind me, it physically pains me to think of taking the Scythian to the top of Mingi Taw? Maybe it's an adventure game where sometimes it rains and sometimes it makes me play a weak version of Punch-Out and other times it makes me feel dread and other times it makes me feel wonderful.
Yeah, that's it.
—Casey
warpskip posted this